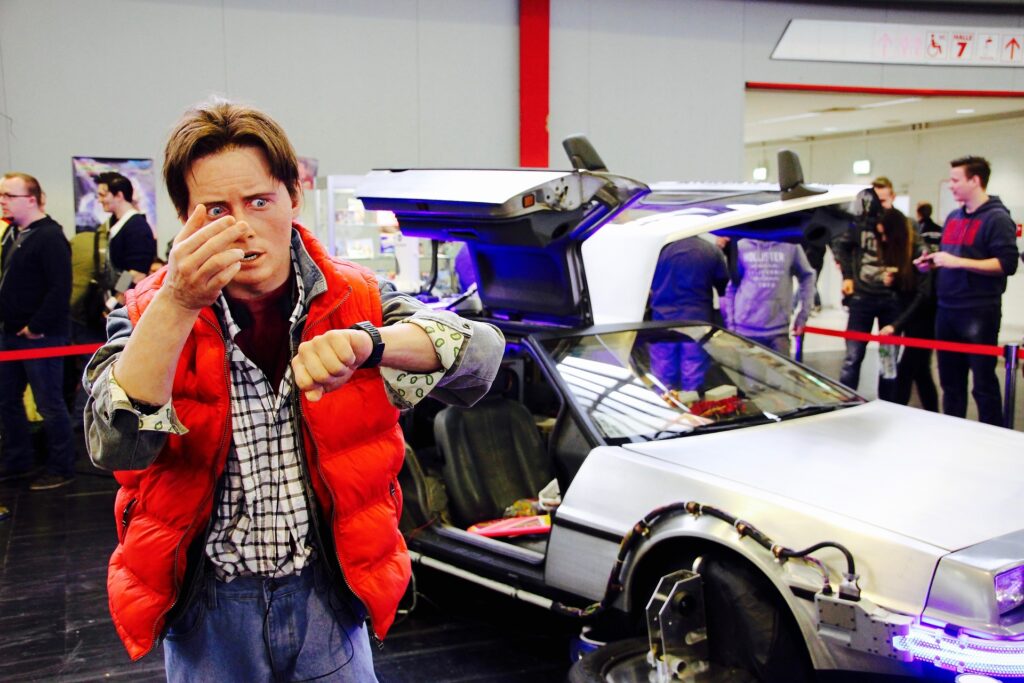 Have you ever watched Back to the Future part 2? Biff had his fortunes all laid out as his older self from the future "borrowed" the Grays Sports Almanac illustrating all sports results for the next thirty years enabling his younger self to bet his way to massive wealth.
A similar almanac would surely come in handy to develop a digital roadmap for your organization. Indeed, the hardest part of any digital strategy is to predict the future. Steve Jobs famously said, "you can't connect the dots looking forward; you can only connect them looking backward". This is precisely what Biff did. By traveling into the future, he had the opportunity to look backward and connect the dots of events that have not yet happened in the present.
Unfortunately, I am sure that none of us are in possession of Doc Brown's time-traveling DeLorean automobile to work our way to a known future within our digital strategy. But what most of us fail to realize is that we have been endowed with the power of creativity and imagination that unfortunately may have gotten lost into our adulthood. Use this superpower to:
Spot the underlying factors within your external and internal environment that have a critical impact on the outcome and performance of your digital journey. This could be the price of oil, regulatory changes in specific industries or major shifts in consumer behaviour to name just a few.
Represent each critical event as a dot in your mind (or on a flipchart) that is bound to leave its mark on your digital journey
Travel relentlessly through the multiverse to create alternative versions of the future based on known facts and events of today. Will hydrogen power energy be the new norm? Will consumers ditch car ownership and shift to the gig economy? Was COVID 19 the beginning of a new era of pandemics?
Look backward from the vantage point of each alternative future in the multiverse and connect the dots in unique patterns for each of your identified futures. Will advancements in AI and IoT expedite the proliferation of autonomous vehicles? Will the threat of new pandemics fuel further investments in remote working and online shopping? Will business migrate to the metaverse as it develops further?
Evaluate how changes in the connections across the dots can impact not only your digital journey but also your ultimate destination. Does it make sense to invest in expensive integrated ERP solutions when technology is changing all the time? Should I embrace Green Digital principles as consumers and regulators will become increasingly conscious of ESG considerations? Will advancements in Augmented Reality and Virtual Reality Technologies fuel new opportunities for my business to enhance the customer experience?
Adapt and revise your digital strategy and roadmap based on your evaluation of the outcome of changes in the connections across the dots.
You may be right in thinking that this is very similar to what traditional scenario planning is all about in strategy. However there is one subtle (and major) difference. Scenario Planning is intermittent and based on the concept of developing a robust strategy that can withstand alternative futures. In contrast, this approach is dynamic and hinges on the need to engage on an infinite loop of constantly travelling to the future to connect the dots looking backward and make constant changes to your digital strategy to alter the outcome of that very same future.
Are you interested in exploring more concepts about digitalisation for the future? Please visit my web-site on www.david-galea.com. Also my new book Digital Made Simple will be out for sale soon so watch this space.